My experience at the NEST'up startup accelerator program has been far more than a 3 month professionnal experience. It was a human journey with great coaches, amazing people and a lot of new lasting friendships.

This transforming experience made me come from a professionnal person to an entrepreneurial person. It changes the way you think about problems and how you want to solve them.

NEST'up #5 from NEST'up TV on Vimeo.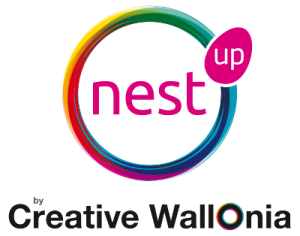 As you noticed in my previous article about my thoughts 1 month after the program, I really think that the skillset of a good entrepreneur can not only be acquired by reading books on entrepreneurship. It's something that have to be experienced. Having the opportunity of doing this in a protected environment is a million times worth. It allows you to use a trial and error methodology without hurting your self-confidence during a couple of month. And this is what we are lacking in our education system.
Thank you Celine, Philippe, Benoit, Olivier, Marc, Myriam, Aurélie x2, Sébastien, Guy, Pauline, Guillaume, the other nestup'ers and all the Creative Spark for this amazing experience ! Be sure to see me coming back to say hello whenever I can !
For those who also want to join this amazing adventure of entrepreneurship. A new NEST'Up session will soon start. Make sure to apply on time ! More info on http://www.nestup.be