An MBA is a gigantic virtuous circle, a give-and-take community where the more each member gives the more everyone receives. I can tell that from my experience in open-source software projects where the end-product is the sum of everybody's best-in-class inputs and I envision IESE similarly.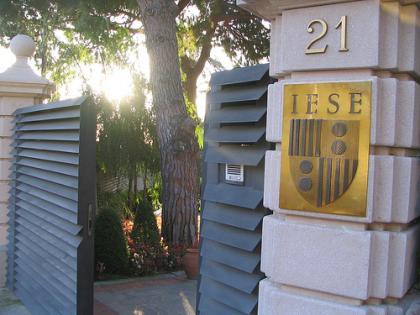 I will gain an extensive network of uniquely talented peers across all geographies and industries who will become my friends, advisors, investors, clients, business partners or colleagues. I will share my personal and professional experiences and I will learn from others'. My extensive network of high-level contacts will be theirs, and in return my own reach will grow by 40,000 alumni's networks! The extraordinary dynamism of the MBA community, where each day witnesses dozens of student-driven events, is the ideal setup for fine-tuning my ideas with sparring partners from all cultures, backgrounds, political orientations, etc…
As a future business leader, entrepreneur and game changer, at IESE, I will study cases, talk to seasoned business leaders, join debates and conferences, interact with founders and investors of the globe's most innovative companies during tech treks, accumulating learning experiences which will equip me to face all future strategic, operational, commercial or financial challenges. How to build a team, gain support, gain funding, compensate early employees, how to define and prototype a winning product, when to exit and how talent acquisitions work – I will discover this and more, ensuring that I start "on the shoulders of giants".
IESE also offers unparalleled mentoring opportunities through its Entrepreneurship Club, Venture Capitalist Club and Responsible Business Club. On top of that main business opportunities are made accessible such as the VCIC competition, the IIC competition and the Business Angel Network Finaves. Those are amazing opportunities to build up real-world experience in a competitive and friendly environment. At each moment of my evolution, from idea to team to business to success to global impact, IESE will enable me to meet likeminded peers, form partnerships, and seek advice or funding, under the watch of highly experimented venture coaches and world-renowned professors.
Hence I am convinced that the MBA is the key to transform my vision for disruptive innovation into an effective and commercially viable knowledge management toolkit.